//BUZZCUT// is a organisation dedicated to creating exciting, supportive environments for artists and audiences to experiment with live performance.
//BUZZCUT// looks to open up new spaces for performance to happen, to bring new audiences to Live Art, and to create new opportunities for artists to make and share work.
//BUZZCUT// believes in strengthening and broadening communities, in bringing people from different walks of life together in one circle to ask challenging questions.
//BUZZCUT// is about sharing; sharing food, sharing ideas, opening up doors and sharing homes.

History
//BUZZCUT// was founded by Rosana Cade & Nick Anderson in 2012. Together they set up a free, 5 day performance festival with over 60 artists performing in bars, galleries, shops and galleries across Glasgow. With no funding, the festival was completely DIY and was established on the values of grassroots community support, aiming to create a supportive, friendly environment for artists making raw and challenging work to experiment, gather and form a temporary community.
Since then we have become an internationally recognised organisation supporting radical performance practises from all over the world, holding annual festivals of Live Art, year-round artist development opportunities and our monthly performance programme Double Thrills. Our shared vision across all our activity is to create spaces for artists and audiences to experiment with Live Art. Spaces that celebrate risk and embrace failure. Spaces for artists & audiences to meet, share and inspire each other. Spaces that are super warm, super welcoming and super friendly.
Since 2018 the organisation has been led by Karl Taylor who has worked with us since 2016.
In 2014 we made our Festival home in The Pearce Institute, a 100 year old community centre in the heart of Govan, a district in the south of Glasgow. Subsequently we have immersed ourselves in the community, putting performance in community centres, dockyards, libraries, parks, shopping centres, warehouses and working mens clubs in the area.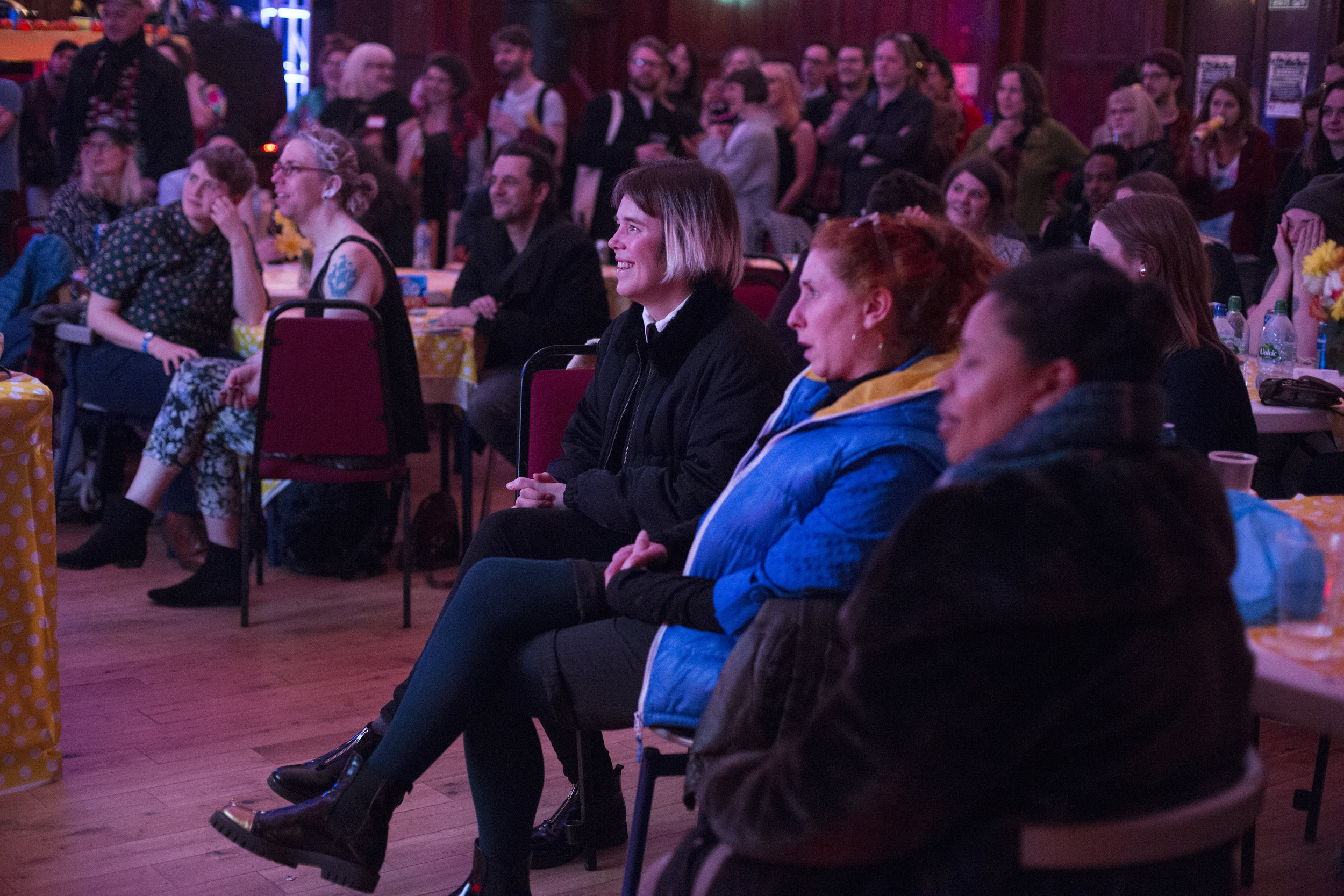 "For diversity and generosity of spirit, there is no festival so encompassing and welcoming as Buzzcut."
Lyn Gardner, The Guardian
//buzzcut// team
Karl taylor / buzzcutkarl@gmail.com
claricia kruithof / Buzzcutclaricia@gmail.com
Rosana Cade & Nick Anderson / Advisory Team
//BUZZCUT// is a member of Live Art UK, the national network that brings promoters and facilitators together to support and facilitate Live Art infrastructure for artists and audiences.